Oscar Month on Al Jazeera Balkans
Oscar nominees 'Of Fathers and Sons' and 'For Sama', as well as 'Midnight Traveller' on Al Jazeera Balkans.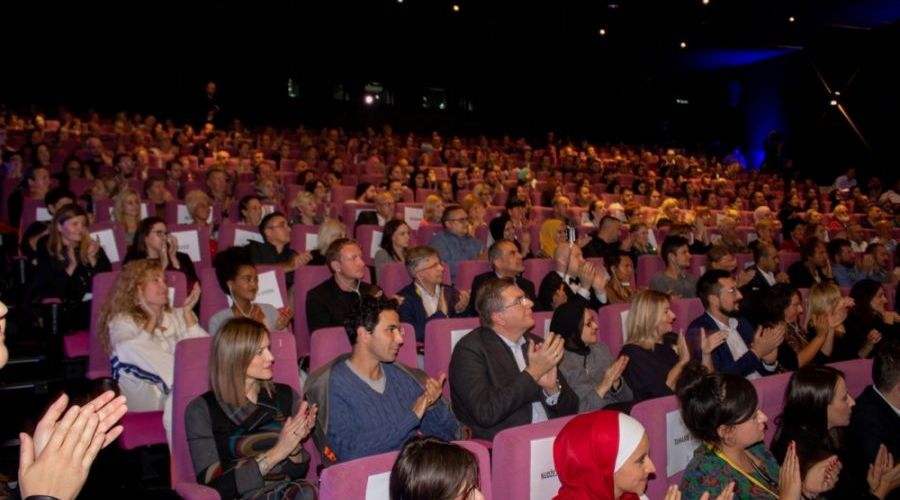 Within the AJB 'Regioskop' time slot, every Tuesday at 05:05 pm, with reruns at 11:05 pm, during February 2020, viewers will have the opportunity to see some of the best documentaries shown at the Al Jazeera Balkans Documentary Film Festival (AJB DOC). There are two films from the Competition Selection intended for television broadcasting, and one from the Last Minute Cinema selection.
The documentary film 'Of Fathers and Sons' by Talal Derki, which won the main award at the AJB DOC Film Festival in 2018 and was later nominated for the Oscar Award, will be broadcast on February 4.
The award-winning director Talal Derki spent two years in Syria, filming the family of one member of the Al-Nusra Front. He particularly focused his camera on the children who find themselves in the terrifying context of extremist ideology and war. The story of Osama and his younger brother Ayman gives us an extremely rare insight into growing up in the so-called 'Islamic Caliphate'.
The film 'For Sama' by Waad Al-Kateab and Edward Watts, which won the main award at the second AJB DOC Film Festival, is nominated for the Oscar Award 2020, and will be broadcast on Al Jazeera Balkans on February 11.
It is an intimate journey through one woman's war experience and an expression of a young mother's love for her daughter. The film talks about the life of Waad al-Kateab, who falls in love, marries, and gives birth to Sama in Aleppo, Syria, while a terrible conflict is going on around her.
The documentary 'Midnight Traveller', an autobiographical story by Afghan documentary filmmaker Hassan Fazili and his family, was screened at the second AJB DOC Film Festival and considered in the first round of the 92nd Academy Awards.
It will be aired on Al Jazeera Balkans in two episodes, on February 18 and 25, at 5:05 pm and 11:05 pm.
After Fazili's 2015 documentary 'Peace' aired on the Afghan national television, the Taliban assassinated the protagonist and put a price on author's head. Having looked at his wife and daughters, Hassan knew they had to leave their homeland. Over the course of their multiyear saga in search of safety, the family grasped onto the only means they had, to assert control over the situation: their camera-phones. The whole family was shooting this autobiographical film, which began when they sought for and were rejected refugee protection and follows them on their journey along the infamous Balkan smuggling route.
Except on Al Jazeera Balkans, all the films can also be viewed via AJB YouTube channel, on the above mentioned broadcast dates.