Training "Mobile Documentary Film Production" – Applications Closed
In addition to the screenings, the AJB DOC Film Festival that will be held September 11-15, 2020. in an adapted format, will also organize a training for young authors.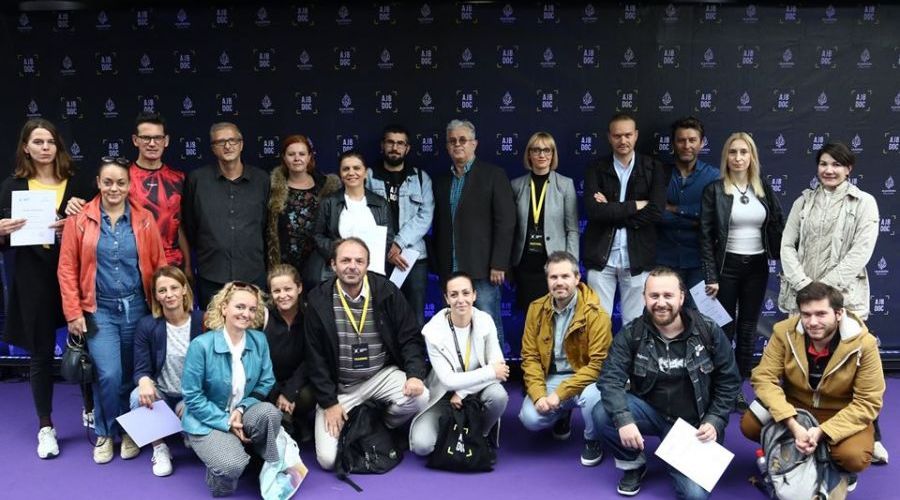 Applications for the training "Mobile Documentary Film Production", organised by Al Jazeera Balkans Documentary Film Festival (AJB DOC), in cooperation with the Al Jazeera Media Institute in Doha, are now closed.
The training will be led by Adnen Chaouachi, a Tunisian journalist and TV producer and a longtime associate of the Al Jazeera Media Institute. The three-day training will be held online via the Zoom application, with a limited number of direct participants and an additional number of observers.
Due to the huge interest in participation in the training, it was necessary to undertake a selection process that is now underway. All selected training participants will be notified upon completion of the selection process.
All those who are still interested in the topic "Mobile Documentary Film Production" may apply via e-mail program@ajbdoc.ba and observe the training without direct participation.
All direct participants in the training will be awarded Certificates of Participation by the Al Jazeera Media Institute.
In addition, all selected participants will be given a one-month deadline upon completion of the training to develop their own ideas for a mobile phone documentary film. After the deadline, the training leader and representatives of the Organizer will select the best idea for realization and award it with a cash prize of 1500 Euros, a Samsung Note 20 Ultra mobile phone as well as mentoring support in the filming process.
The created documentary film will also be given an opportunity to be shown at the next edition of the AJB DOC Film Festival.