The jury members of third AJB DOC Film Festival
The international members of the jury for the third AJB DOC Film Festival, which will, due to the pandemic, be held entirely online, are Oggi Tomić, Patrizia Mancini and Irena Jelić.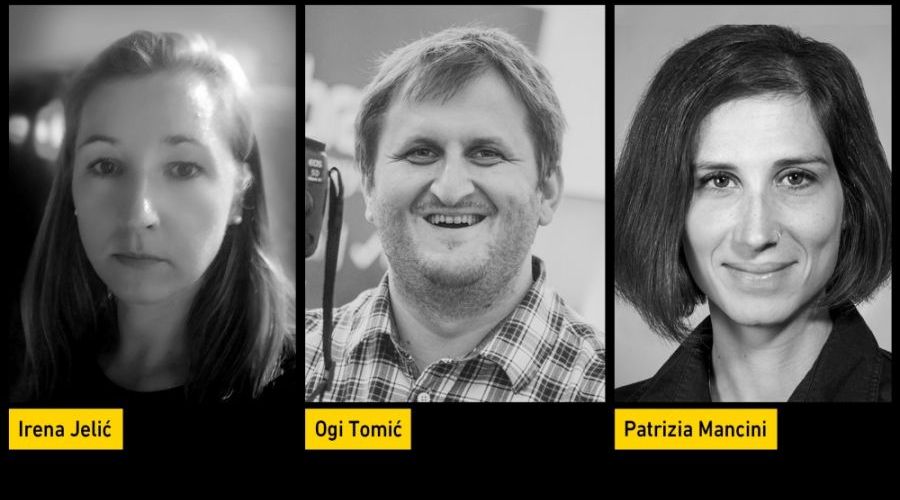 Their task is to judge and award the best film in the competitive selection of AJB DOC Film Festival with AJB DOC Main Award, as well as to choose the best film from the AJB Presents selection and award it with AJB Presents Award.
Oggi Tomić is a cinematographer and director. He is BAFTA winning, Cambridge and London based filmmaker and director with over 15 years experience working on projects in the USA, U.K., Pakistan and Europe.
Patrizia Mancini is International Development Officer of Sunny Side of the Doc. She moved to France at the end of 2010 after a master in History and Critic of Cinema at the University of Rome.
Irena Jelić is the head of the Department of Festivals and Promotion at Croatian Audiovisual Center (HAVC) and Croatian representative in the European Film Promotion.
All films in the Competition Programme also enter the competition for the "Al Jazeera Balkans Program Award", which is to be presented by the Al Jazeera Programme jury.
The third Al Jazeera Balkans International Documentary Film Festival (AJB DOC) will take place from September 11th to 15th on online.ajbdoc.ba. More information about the festival program is available on the official website ajbdoc.ba.