ZagrebDox Pro: Winning Projects Announced
A total of 12 projects participated in this year's edition of the training programme dedicated to authors developing their future films.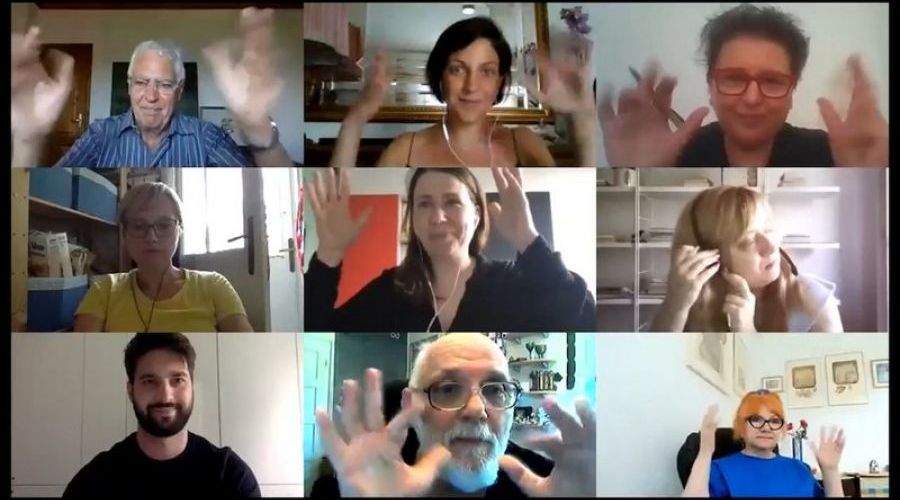 This year's edition of ZagrebDox Pro – the training programme, held annually since 2006 as part of the International Documentary Film Festival ZagrebDox and bringing together participants working on their artistic documentary projects in different stages of development and production – concluded with the announcement of the winning projects. The programme consists of a five-day workshop and Pitching Forum, in which project teams present their projects before an international panel of TV producers, film fund representatives and distributors, as well as one-on-one meetings with members of the jury and other industry experts.
The authors, that is, creative teams of a total of 12 projects were selected to participate in this year's workshop, while the Al Jazeera Balkans Award, which includes a 1000 EUR for project development, went to the project Silent House (Iran, the Philippines), in which directing duo Farnaz and Mohammadreza Jurabchian discuss family history with their mother who is an Iranian activist. "Through archival family footage, narrativized with contemporary images and conversations with their mother, the two filmmakers, sister and her young brother, will portray the family's evolution over the course of 40 years in Iran. Their journey will not only reveal a unique director's approach, but offer us an opportunity to hear the voices of the current generation," said the award statement.
Also, awarded were the HBO Europe Award, the ZagrebDox Pro Online Mentor Award, the DAE Encouragement Prize.
Just as last year, this year's ZagrebDox Pro was held in online format, under the mentorship of Leena Pasanen, director of Biografilm festival, and film director and producer Stefan Tealdi. "ZagrebDoxPro has made a name of itself internationally and every year we receive appealing and intriguing projects from a variety of countries not just from the Balkans. Iran, Mallorca (Spain), Switzerland, Sweden just to name a few. However this year we are clearly facing the consequences of the pandemic on documentary filmmaking: difficulties in researching, location scouting and shooting teasers was evident along with some frustration of the filmmakers that have had to delay their production schedule for months. The 12 pitched projects stood out and made a very good impression on the panel handing out the awards and giving feedback in view of their future encounters with broadcasters, festival programmers and sales agents. We are first of all interested in the stories and how they are told cinematographically, but the topics that emerged this year regard: family, the younger generations, history," the mentors summarized.
The ZagrebDox Pro programme kicked off on Monday, 21st June, right after the closing of this year's edition of ZagregDox festival, which ended with the awards ceremony on Saturday, 19th June.
This year, the following projects participated in the ZagrebDox Pro programme: All Good Everywhere by Martina Buchelová and Debora Pastirčáková (Slovakia), Being Related to John Malkovich by Luka Mavretić,Cabin Pressure by Eszter Nagy and Sára Czira (Hungary, Spain), Don't Worry, Sari! by Sári Haragonics (Hungary), Guardians of Our Conscience by Stanislav Donchev (Bulgaria), Ius Sanguinis by Laura Plebani (United Kingdom), Life After Death by Nerijus Milerius (Lithuania), Silent House by Farnaz Jurabchian and Mohammadreza Jurabchian (Iran, the Philippines), Spirit Animal byInes von Bonhorst and Yuri Pirondi (Italy, Portugal), Svetlana by Gabriel Tejedor (Switzerland), The Best Model by Åsa Ekman and Oscar Hedin (Sweden) and Veronica More: The Secret Listener by Laura Jurado (Spain).
(Source: zagrebdox.net)