Apply and learn how to film a documentary with a smartphone
A training for young authors from the region to be held during the AJB DOC Film Festival in Sarajevo, from 10th to 14th September 2021.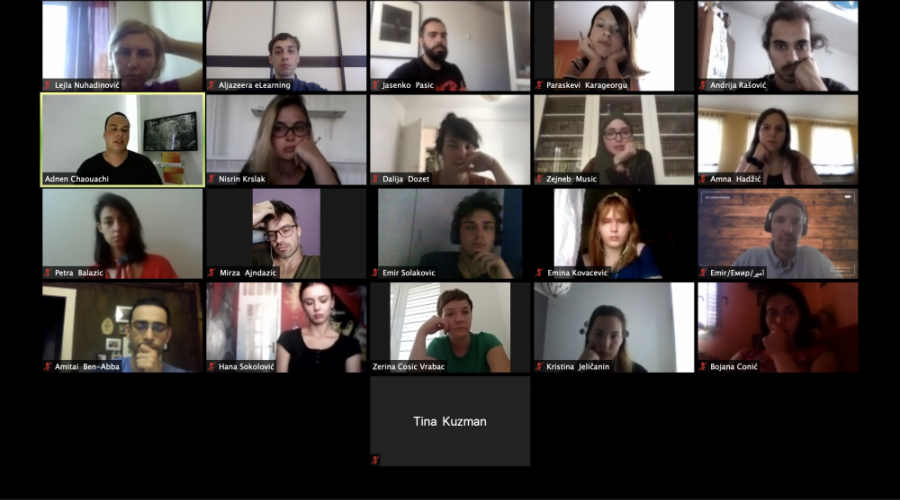 The Al Jazeera Balkans Documentary Film Festival (AJB DOC) is inviting all young people from the region to apply for a three-day training in "Smartphone Documentary Film Production" organized in cooperation with the Al Jazeera Media Institute in Doha.
Students of the Performing Arts and Film Academies, producers, journalists and all creatives can apply for the training led by Adnen Chaouachi, a Tunisian journalist and TV producer and a longtime associate of the Al Jazeera Media Institute. The training is planned to be held in Sarajevo, provided the epidemiological situation is favorable.
Adnen Chaouachi held an online training on the same topic at last year's AJB DOC. But this year's training is planned to be held physically, with both theoretical and practical part which will give the participants an opportunity to test their skills and apply what they have learned.
The global trend of using smartphones to film feature and documentary films has prompted us to adapt and re-offer education in this field, especially since the last year's training sponsored by Samsung gave excellent results, which you will be able to see at this year's Festival, said the organizers of the AJB DOC.
Once the training is completed, all participants will have one month to develop their ideas for a mobile phone documentary film. The training leader and representatives of the Organizer will select the best idea for realization, and award it with a prize of 1500 Euros, sponsor's award and mentoring support in the filming process.
That winning documentary will also have an opportunity to be screened at the next edition of the AJB DOC Film Festival, as a part of the new SmartDoc selection, intended exclusively for young authors who use new technologies.
All those interested can apply via the online form.