'A Standing Man' – story about sculptor who 'carves jazz'
Documentary film 'A Standing Man' by Dragan Stanimirović screened in the AJB Screening Selection of the Fourth. AJB DOC Film Festival.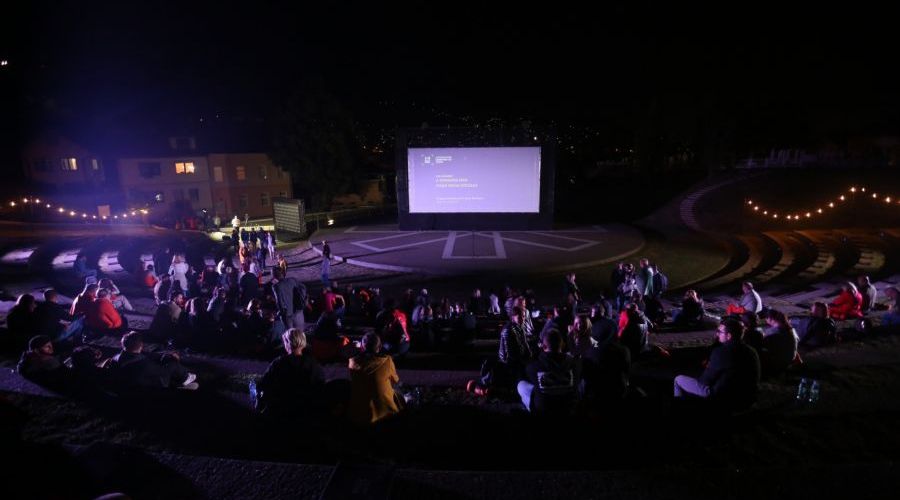 The audience at the AJB DOC Film Festival watched the film A Standing Man, written and directed by Dragan Stanimirović, under the stars at the Kovači Multimedia Center.
The screening was followed by a Q&A session with the film authors.
A Standing Man is a film about Bosnian sculptor Adis Fejzić who carves unique tombstones called stećak stones, thus reviving a tradition that went extinct five centuries ago. He reinterprets traditional motifs and the archaic Bosnian Cyrillic alphabet, describing it as "jazz-style carving" while applying the creative principles of medieval Bosnian sculptors to create memorials dedicated to universal human values.
Stanimirović got the idea to document this story in 2013, after reading on a local web-portal that the sculptor Adis Fejzić made the first overseas stećak stone, which was placed in front of the Australian Parliament building.
"I found the story interesting, but at the time I failed to get in touch with Adis. Five years later I learned that Adis was carving a new stećak stone in front of the History Museum of Bosnia and Herzegovina. That's how we met and that's how it all started", Stanimirović recalls.
Joining forces with Almir Berkovac, his longtime friend from the production company Frame +, he began shooting a film that follows the creation of one of Fejzić's "modern" stećak stones, commissioned by war refugees from Bosnia and Herzegovina living in the Danish city of Odense.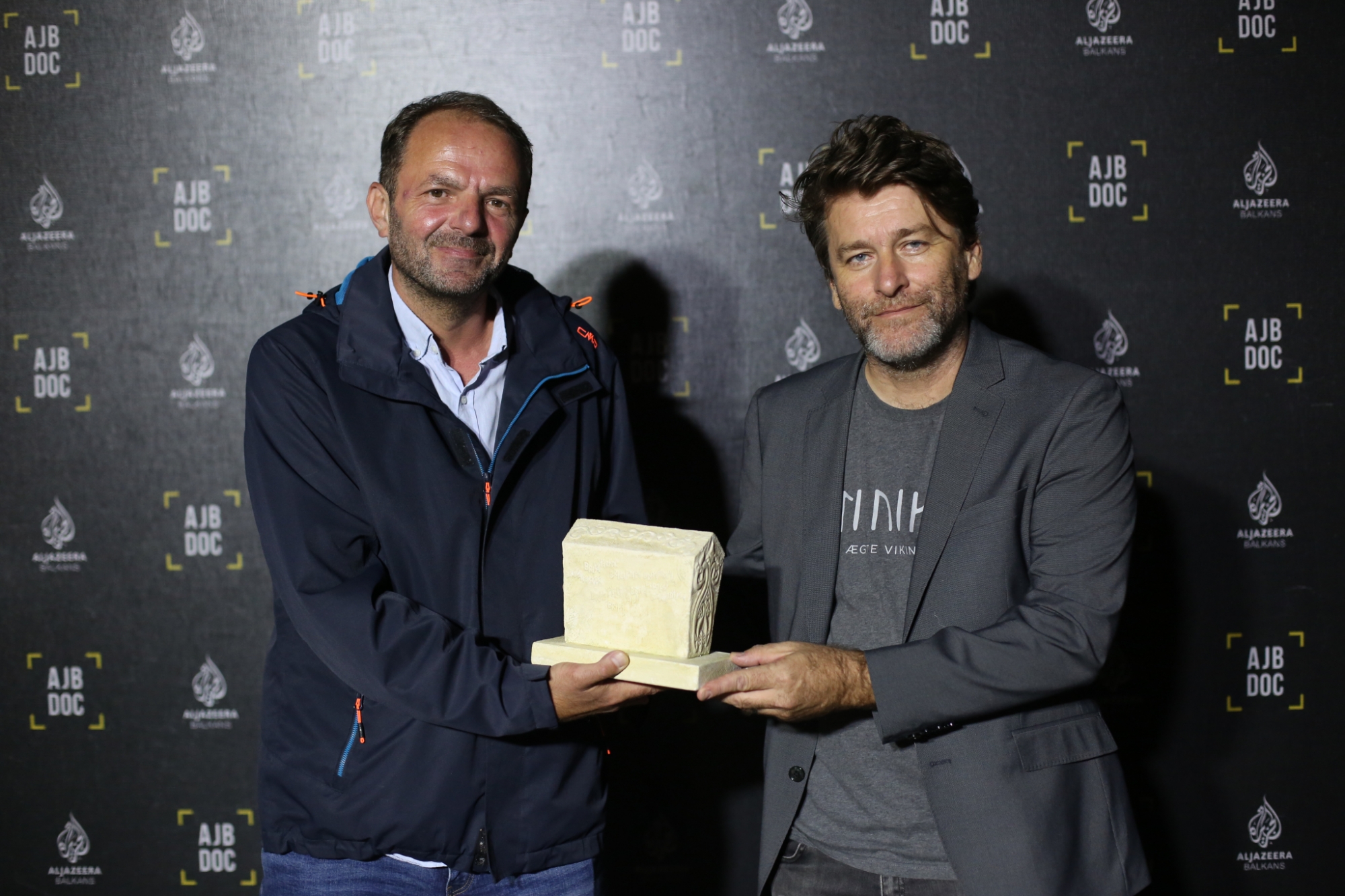 Conceived as a sign of gratitude to their new homeland, Adis designed it as a monument to the cultures of both countries, by inscribing lines by Hans Christian Andersen in Bosnian Cyrillic alphabet and Mak Dizdar's verses in the ancient Runic script.
But only several days into the filming, the story almost took a fatal twist, and Fejzić needed help from "more Bosnian hands", says Stanimirović.
"Thestećak stone was to be laid down in Denmark on 25th November. We started filming at the end of August, when Adis began working on the stećak stone. He was working so fast that we told him: "Slow down a bit'. After a few days, he faced health problems, which required strict rest. But he came up with the idea to hire his friend, who is a stonecutter, and students to work under his supervision, and the stećak stone was completed on time," he says.
In this film, Stanimirović also talks about other tombstones, such as the Jewish cemetery, while trying to explain how all cultures in the Balkans are intertwined in some way.
"Each culture that came here took something from other cultures, and in this film we are practically showing that cultural interweaving," Stanimirović noted.
After the world premiere at the AJB DOC Film Festival, the screening of the film A Standing Man is planned to be organized in Odense, the city where Fejzić's stećak stone has been laid.