Damir Markovina: Deep emotions are valuable film material
In an intimate family story 'Wait For Me' Damir Markovina brings us the truth about mutual misunderstanding between the generations of his family.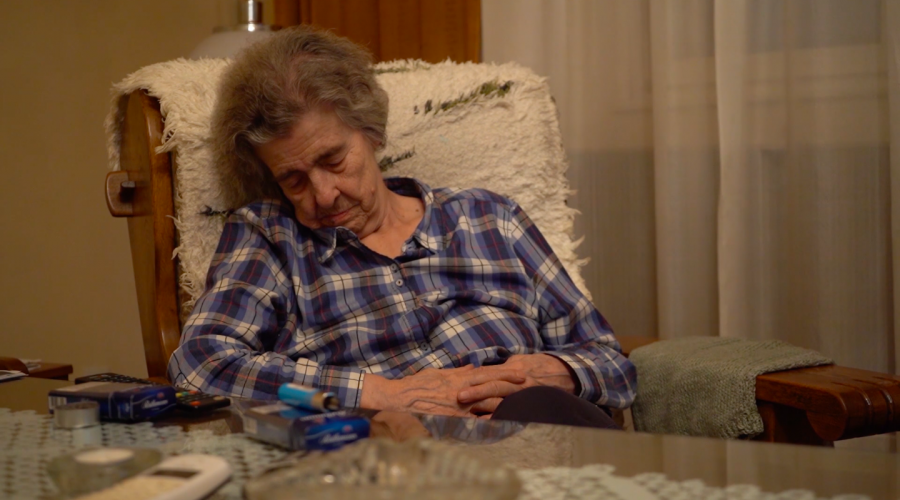 Author: Elma Ljubčić
Interested in the phenomenon of the family, as a community we did not choose, and whose (non)existence irreversibly shapes each and every one us, Damir Markovina made the film Wait for Me.
"The family environment generates deep emotions, complex relationships, power games, violence, and in my particular case an extremely complex issue of identity and politics. Dealing with my family, as a filmmaker, helped me deepen my understanding of who I am. And that was, probably, what attracted me to film and the business and art of storytelling in general. The family offers a lot of stories that are interesting, wonderful and, more importantly, accessible as film themes. I think they tell us a lot about what it's like to be alive today, in this kind of society ", says Markovina in an interview for Al Jazeera.
He adds that his grandmother is one of the best film characters he has ever met, which, as he points out, played a big role in his decision to make this film.
"Her relationship with my mother, who, out of senses of duty, wants to make my grandmother comfortable in her old age, even against her will, seemed like an interesting film story, but also an opportunity to capture truth about my family's generations and their (mis)understanding," he explains.
He says that the first and certainly the most difficult directorial decision he made in the preparation for the production, was to shoot the film himself. At the same time, he admits, it was a very difficult work process for him, because people to whom he owes his life, were opening up in front of him.
"Great emotions are valuable film material and I could not, and would not work without them. I am happy when I manage to capture them on camera. I think it's always hard when you're behind the camera, there are a lot of decisions that often have to be made very quickly and it's not, of course, any easier to make them when the person who gave you birth to you is falling apart, emotionally. On the contrary. On the other hand, I think as a family, we know each other much better after this film. Relationships, which were not always great or harmonious, evolved into something much deeper and, I hope, better after this process ", concludes Markovina.