AJB DOC Film Festival Shopping Bag
Out of old AJB DOC Film Festival promotional material Alma Mirvić made shopping and laptop bags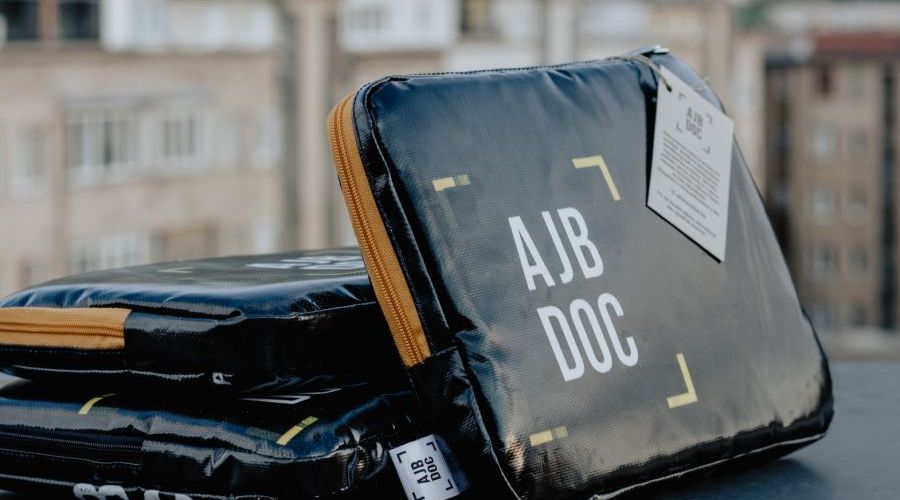 Recycling and care for the environment are some of the important values ​​of AJB DOC. Instead of dumping it on a landfill, we decided to use the rest of last year's promotional material to create accessories.
The idea arose when Alma Mirvić posted a photo of a beautiful backpack on her Instagram page @ekotvorine.ba that she made out of a large advertising canvas from last year's AJB DOC Film Festival.
"At the end of autumn last year I found the first AJB DOC banner on a pile of rubbish in one Sarajevo street. I got it washed and inspected for damage. Black colour is very practical and attractive and the logo itself is very likable and striking. I carried and tested the backpack myself during the winter, as well as in the rain. I posted a photo of it on my Instagram profile @ekotvorine.ba. The AJB DOC team saw the photo and contacted me offering cooperation. That made me extremely happy. Such a move shows responsible attitude towards resources and waste and I hope that in future the AJB DOC team will introduce even more environmentally friendly practices into their work."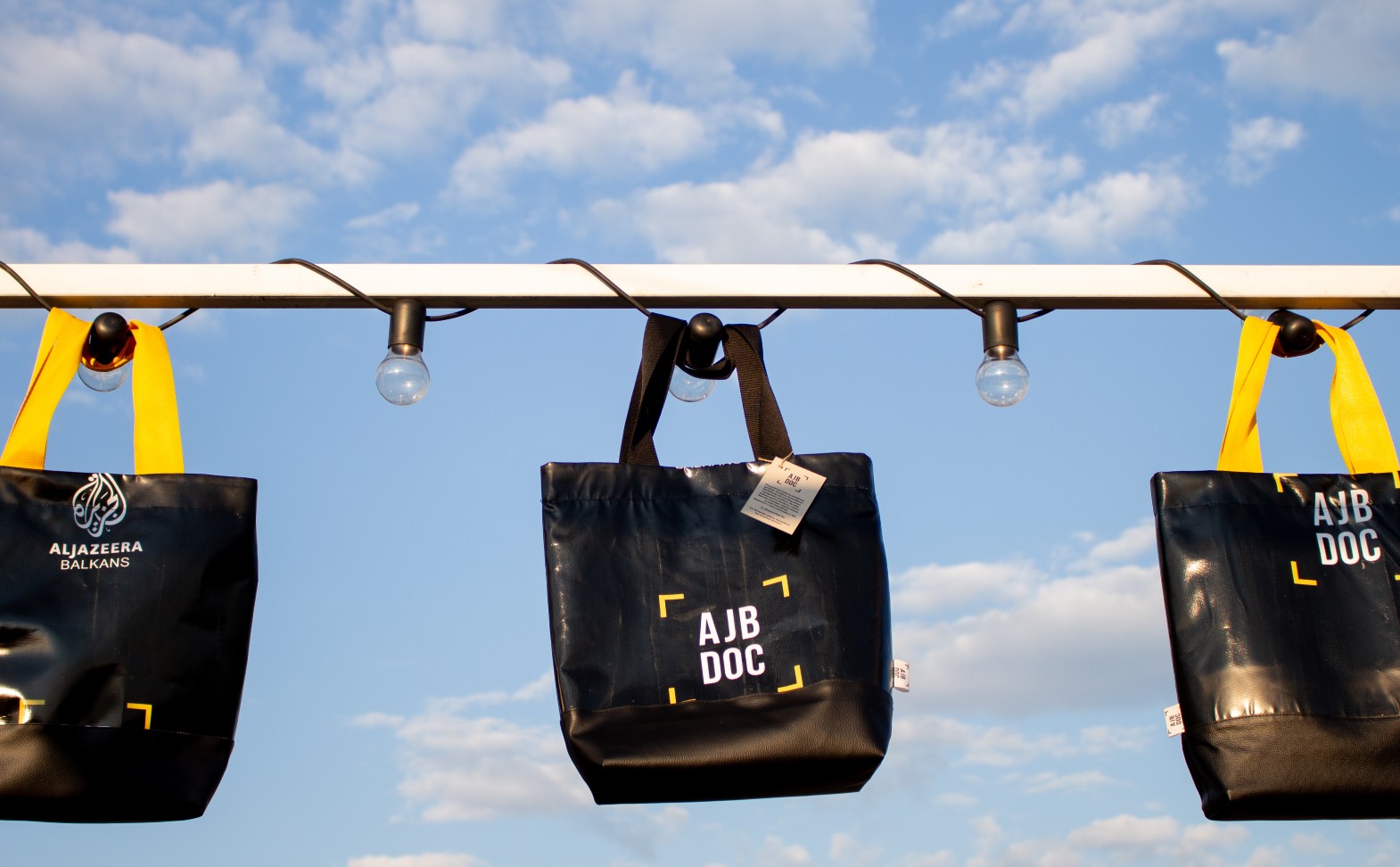 The shopping bag combines aesthetics, environmental protection and practicality, all in one item.
Al Jazeera Balkans and AJB DOC Film Festival have taken a step forward toward ecologically conscious living and this may serve as an example to other companies on how to deal with excess waste.