Applications closed for the training at the AJB DOC Film Festival
Applications for the three-day training course "Smatphone Documentary Film Production", organized by the Al Jazeera Balkans Documentary Film Festival (AJB DOC) in cooperation with the Al Jazeera Media Institute from Doha, are now closed.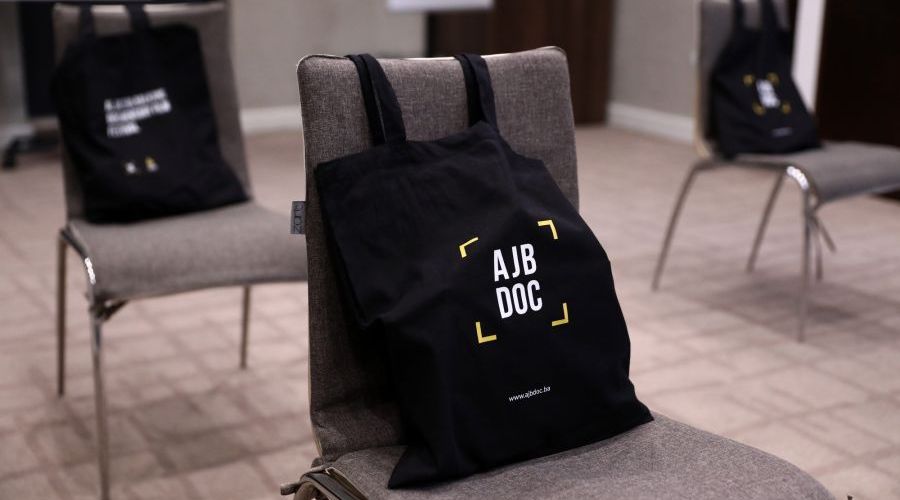 Along with the film screenings at the AJB DOC Film Festival, which will be held from September 9th to 13th 2022, a three-day training for young authors will be held.
Due to a large number of applications received for the training it is necessary to conduct a careful selection of candidates. That process is ongoing and after it's over all selected participants will be notified by e-mail on the results of the selection procedure.
At this three-day training organized in partnership with SAMSUNG, the young authors will have the opportunity to acquire new skills in shooting documentary films.
Tunisian journalist and TV producer Adnen Chaouachi, a long-time associate of the Al Jazeera Media Institute, the winner of many awards for his work and training of hundreds of journalists in mobile journalism and new media, will work with the selected participants. He was a lecturer at the very first three-day AJB DOC training course a few years ago, whose participants had an opportunity to demonstrate what they had learned in one of the last year's Festival selections, SmartDoc.
After the training, all participants will receive Al Jazeera Media Institute certificates of participation. Also, the participants will be given a month's deadline to develop an idea for shooting a documentary film with a smartphone. At the end of that period, the leader of the training and representatives of the organizers will select the best idea which will be implemented, and award a prize in the amount of €1,500, a prize from Samsung as a training partner and also provide mentoring support in the filmmaking process.
At this year's Festival, within the SmartDoc selection, we will show three films by young female authors who attended last year's training.