Rudy Buttignol: AJD Industry brings important stories from underreported parts of the world
Rudy Buttignol, an independent broadcasting executive with over five decades of experience and many important awards under his belt, has just recently joined the first edition of Al Jazeera Documentary Industry Days as a moderator. Buttignol talks about joining the program and the opportunities platforms like these bring to the authors.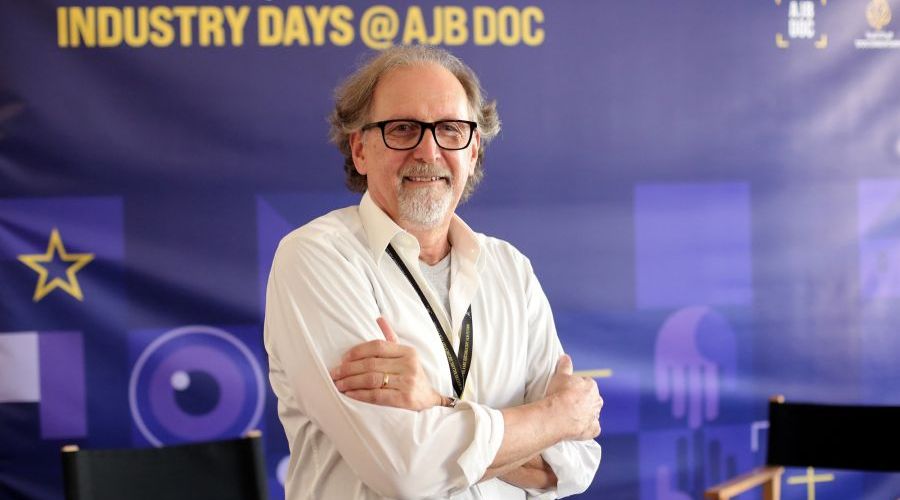 Author: Lejla Kajić
The first-ever edition of AJD Industry Days started with the Main Pitch on Saturday morning, September 10, after which the program moved on to Work in Progress on Sunday. Throughout the weekend, extraordinary stories were presented through precise pitches and layers of emotions.
Far-reaching questions were raised both by the authors and the decision-makers. Both sides offered strong insights into important topics and many new partnerships were initiated in the process.
Fresh out of moderating Main Pitch and Work in Progress, the two main categories of AJD Industry, Buttignol is buzzing with inspiration and energy. Still very much excited, he recalls the moment he was invited to be a part of this story. He's been in contact with Al Jazeera representatives for almost two decades now, which is how he met the Head of Industry Days Adel Ksiksi, who offered him to join the program as a moderator.
"Adel went: 'Have you ever been to Sarajevo? No? Would you like to come?'", Buttignol recalls, laughing. It was after that first, simple question that the duo started discussing details.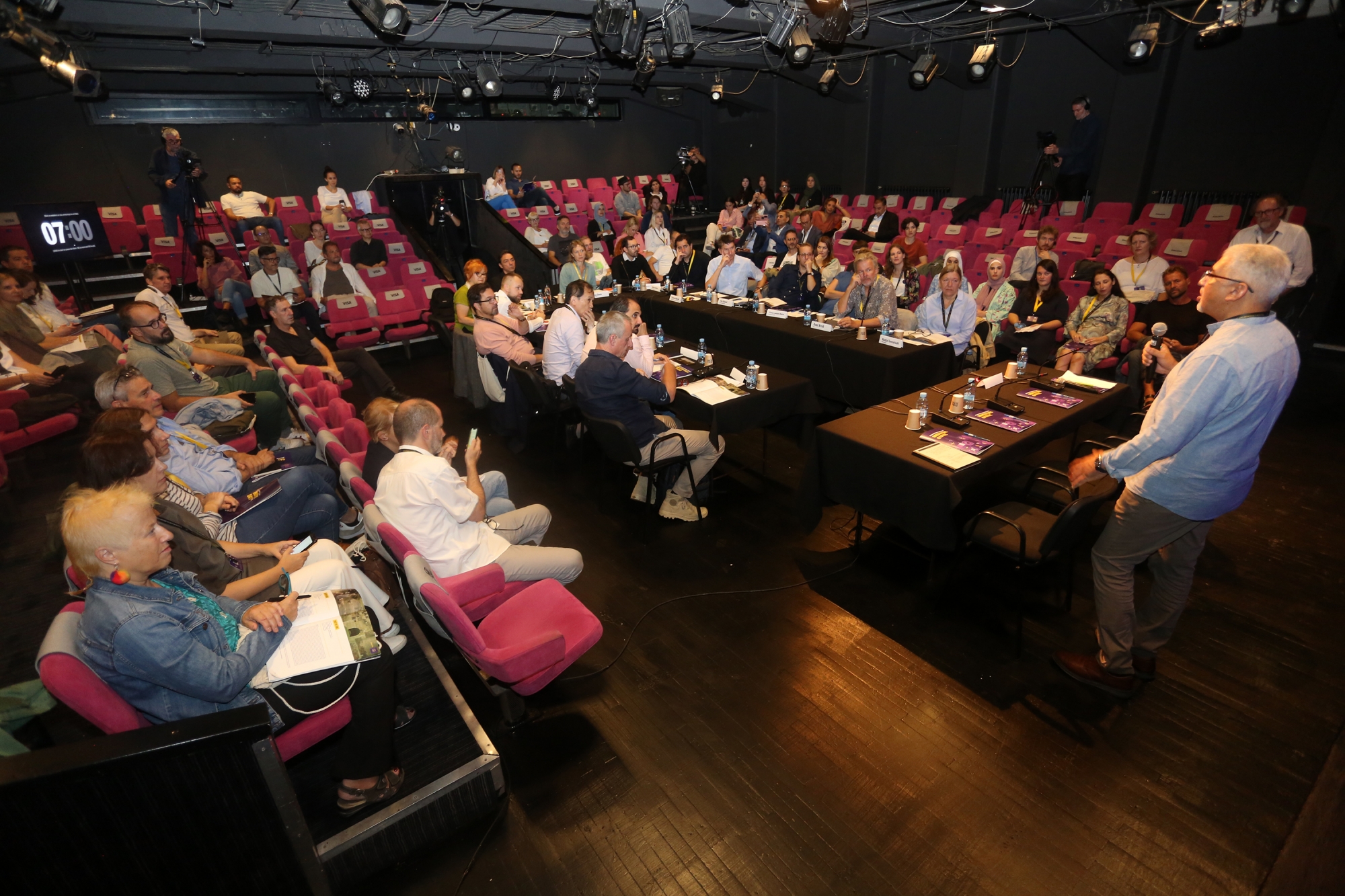 Now, a few months later, Buttignol shares his impressions of the grand opening of the 5th edition of the AJB DOC Film Festival. The ceremony was organized at the Kovači Multimedia Center in the heart of Sarajevo.
"It was perfect, not even the rain ruined the mood. I mean, open-air cinema is always great. The location was nothing short of amazing - just to think of where we are, both historically and geographically! Besides that, the subject of the film Girl Gang was quite interesting, and the view was a great bonus to the whole story".
He's just as impressed with the 21 pitches presented during the two main categories of the program.
"I found that almost all projects had something charming about them, but I was most captivated by the presentation of Srđan Šarenac. The Cinema Under Siege pitch was very interesting. It brings a powerful message about what humans need in times of trouble – something to lift their spirits. Besides food and water, of course. But they also need cinema – they need that for their soul. You can see Šarenac has pitching experience from before. He was sharp, very precise. I think that his project shows potential and has a very bright future".
Buttignol describes other projects as very personal, with the potential to become beautiful films. He thoroughly enjoyed the exchange between the authors and the decision-makers.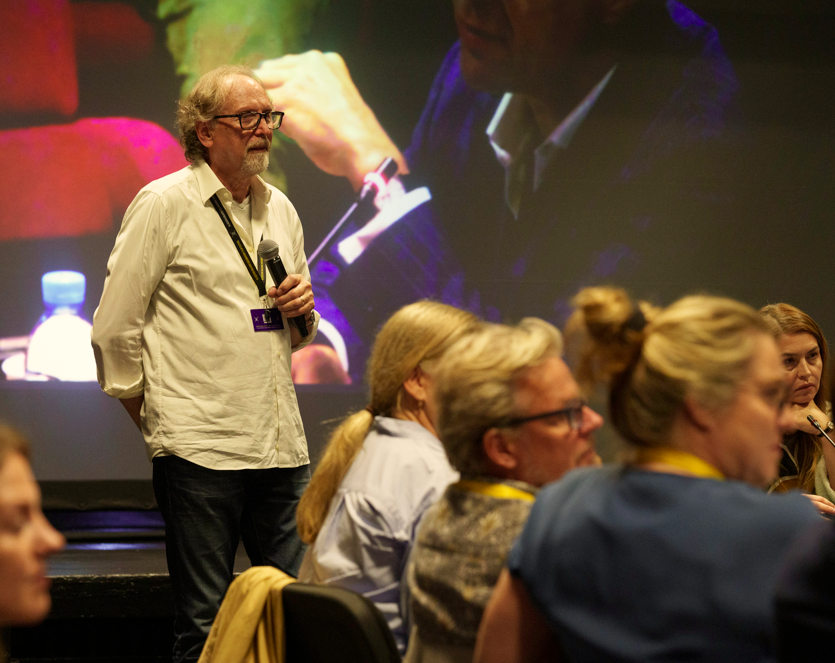 "The authors covered interesting topics. They were right on point – covering the issues of today such as violence against women, men, and children. Some of the settings were a bit exotic, such as rural areas, and those details just add up to the fact that they can become great films. The whole weekend brought a great mix of subjects".
But rather than mixing the subjects, AJD Industry succeeded in something even more important – keeping an eye out for those who don't always get their chance for pitching.
"Some of these films come from countries we rarely hear from, such as Azerbaijan or Algeria. They're made by filmmakers that don't often display their stories but are deeply important as they also are a part of our society. And they deserve to be heard just as much as the others. This brings a whole group of people we're not exposed to. These are the stories we need to hear to be able to understand the world better".
"It's opening the doors for the filmmaking groups, TV networks, and streamers who want to show diverse programs to their audiences," he adds. "It's a breath of fresh air for the whole industry."
"This is bringing a whole spectrum of stories from countries we haven't heard from before. Basically, nobody's done this. And now Al Jazeera is doing it. And I think Al Jazeera is exactly the right place for starting something as meaningful as this".