A film about a grandfather rescuing his grandchildren from an ISIS camp shown at AJB DOC
A documentary film about tense and tireless efforts of a grandfather to save his grandchildren from the camp where they were staying since the death of their parents loyal to ISIL was shown as part of the Competition program of the fifth AJB DOC.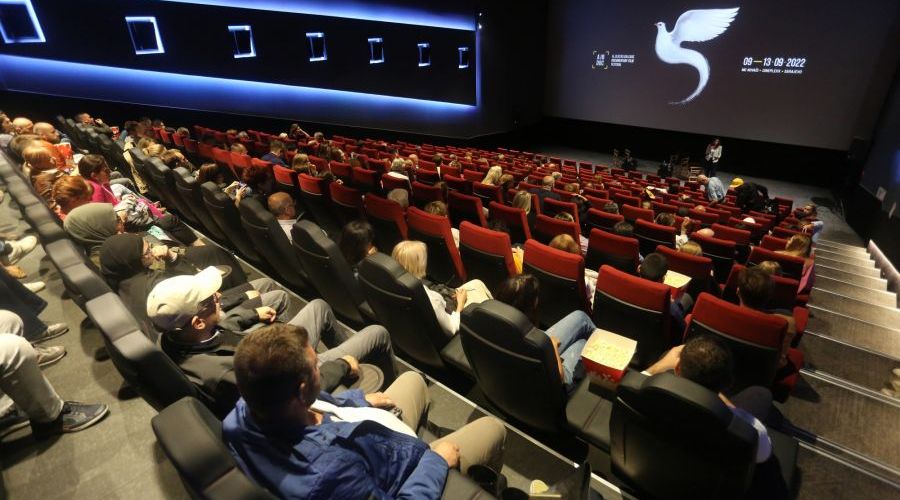 The audience of the fifth AJB DOC Film Festival had the opportunity to watch the documentary Children of the Enemy by screenwriter and director Gorki Glaser-Müller, followed by a Q&A session with the audience.
This documentary follows Swedish musician Patricio Galvez on his seemingly impossible mission to rescue his seven grandchildren from the infamous Al-Hol prison camp in northern Syria.
Galvez's daughter married Michael Skram, one of Sweden's most notorious ISIS terrorists, whom she joined in the fight for the caliphate in Syria in 2014. They were both killed in its fall in 2019, but their seven young children survived and were imprisoned in the infamous Al-Hol prison camp, where they were labeled as "children of the enemy". As the Swedish authorities showed little interest in freeing them, Patricio decided to embark on a solo mission to rescue them and bring them back home.
"Some people asked why bring the children back, why don't just leave them. I tell them: 'I was there and saw that camp. Leaving them there would a punishment.' The children will not grow up to be healthy members of the society, and once they return, which would happen because they had a legal basis for it since their parents were Swedish citizens, they would not be what we want them to be in society," said Glaser-Müller.
He added that public opinion was opposed to the return of these children to Sweden, because people equated it with the repatriation of their parents.
"This film advocates children's rights, and that people will have to understand that they need to differentiate between children and their parents, that children are not adults," he said.
Patricio Galvez also attended the screening of the film.
The AJB DOC Film Festival lasts until September 13, and the complete program and details about the films can be found on the official website of the festival.