Beldocs Kicks Off in Belgrade Today
Two films co-produced by Al Jazeera Balkans will be shown and joint training for young talents will be held at Beldocs.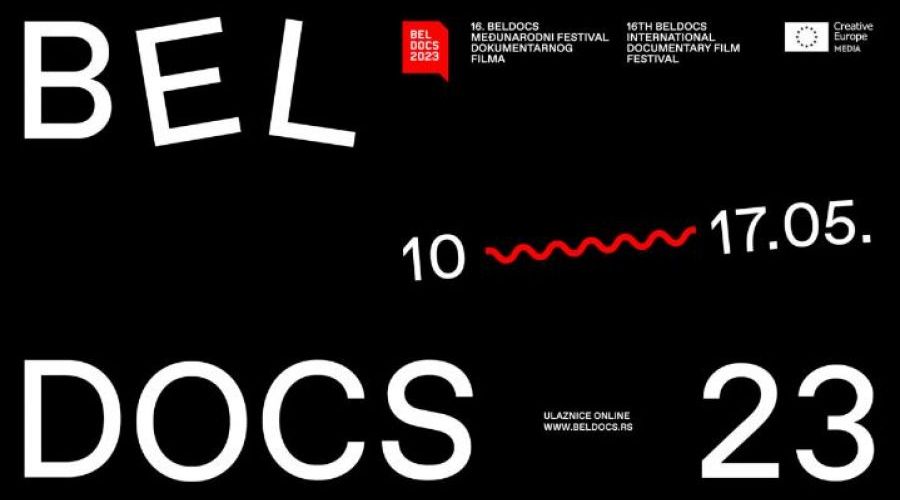 The AJB DOC Film Festival team consisting of Lejla Dedić, Nejra Kozarić and Ida Makarević will be participating this year's edition of the documentary film festival Beldocs, which will be held from May 10 to 17 in Belgrade.
Beldocs will show two films co-produced by Al Jazeera Balkans, "Melting Dreams" by Haidy Kancler as part of the Breeze program and "Lights of Sarajevo" by Srđan Perkić as part of the Special Screenings program.
The film "Melting Dreams" by Haidy Kancler has its Serbian premiere and will be shown on May 13 at 8:30 pm in Art Cinema Kolarac.
Synopsis: In Bamyan, Afghanistan, Zakia (25), Fatima (21) and Fariba (16) dream of becoming professional skiers and representing Afghanistan at the Olympic Games. When their European ski trainer Ana (30) announces they can go to Europe to train extensively and become licensed ski instructors, they seem one step closer to achieving their dreams.
Srđan Perkić's film "Lights of Sarajevo" will have its world premiere on May 11 at 9:30 pm in Belgrade Youth Center and May 12 at 7:00 pm in Cultural Center Vlada Divljan.
Synopsis: Sarajevo 1969-2019. The fiftieth anniversary of the legendary Skenderija Hall, a temple of music and sport, famed far and wide. Half a century of history of this Sarajevo institution told from the point of view of Sejo Sexon, leader of the group "Zabranjeno pušenje". An intimate story that starts from childhood, youthful dreams, failed attempts and first successes, all the way through to the post-war comeback and peak of their career.
As part of the previously announced cooperation, from May 11 to 13, a training session will be held in Belgrade for young talents from the region who want to shoot convincing and visually strong short documentaries. The award-winning Al Jazeera Balkans journalist Nadina Maličbegović will hold a lecture on journalism and short documentary filming, which, along with other lectures, will provide participants with basic theoretical and practical techniques to create a 10-minute documentary film dealing with the theme of freedom during the summer.
During the summer, the participants will work on their short documentaries under the guidance of experienced mentors, and the 3-5 best projects will be presented to professionals from the international documentary film industry during the AJD Industry Days @ AJB DOC, where Al Jazeera Balkans selectors will choose the best project to be shown in a short format on it's platforms.
Also, the "Hvar League" project by Emina Kujundžić was invited to be presented as part of Beldocs Industry Days, and the Al Jazeera Balkans prize in the amount of 2000 Euros will be awarded for the project chosen by the international jury.
Don't forget to watch "In the Heart of the Festival - Beldocs" at Al Jazeera Balkans from 10th to 17th of May starting at 11:05 p.m. Chosen documentaries that were presented at the Beldocs during previous years will be shown – Cold Case Hammarskjold, Faith and Branko , When Pigs Come, Radio Silence and Trieste, Yugoslavia.