"Balkan Young Talents" Program Started
On the first day of the program in Belgrade, Al Jazeera Balkans reporter Nadina Maličbegović held a workshop.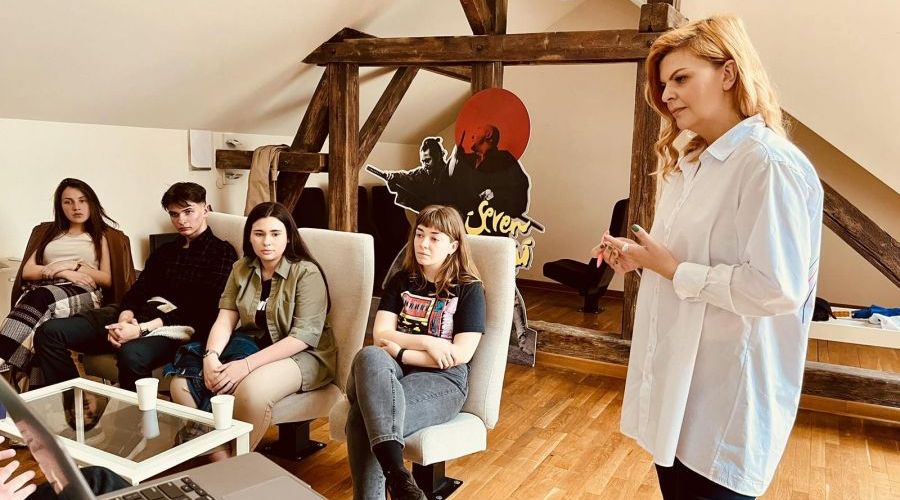 "Balkan Young Talents" is a new initiative jointly developed by Beldocs and the Al Jazeera Balkans Documentary Film Festival. It is a three-day education program within the international documentary film festival Beldocs, which will help eight young participants from the countries of the Western Balkans to come up with idea and produce ten-minute documentaries during the summer.
The central theme is freedom and young talents from the Balkans will during summer work on the implementation of their ideas, together with experinced mentors.
After that, 3 to 5 projects will be presented to a group of international and regional film professionals at AJD Industry Days as part of the AJB DOC Film Festival held in September in Sarajevo, and the best rated project will be shown on Al Jazeera platforms.
On the first day of the Belgrade program, Al Jazeera Balkans reporter Nadina Maličbegović introduced young film workers to the preparation of a documentary film, its basic characteristics, differences compared to classic television reports, as well as the challenges they may face in their work.
We asked Nadina about the impressions that these young talents left on her and how the workshop went.
"It is a pleasure to work with young people who through their documentary stories want to explore and present freedom, each in their own way. Some of them have already made short documentaries, some are just starting, but both of them want to make the best. That's important. They are connected by the Balkans, where they live, and the dream of freedom that they want to bring closer to every person," says Nadina.
She explained that they discussed the features of the documentary, the difficulties they will face during the preparation and the different challenges... and added: "Besides the curiosity about the specific stories they will work on during the summer, I was fascinated by their openness and willingness to encourage and help each other with ideas and advice, although, in this case, they are each other's competition. I want them to come to Sarajevo, in about four months, with well-developed stories that will open the door to the creative industry of documentary film. Fingers crossed for them!"