Al Jazeera Representatives at Festival de Cannes
Al Jazeera Documentary Channel, AJB DOC Film Festival and AJD Industry Days @AJB DOC are among 13 featured partner festivals of Festival de Cannes. This partnership was proven as fruitful.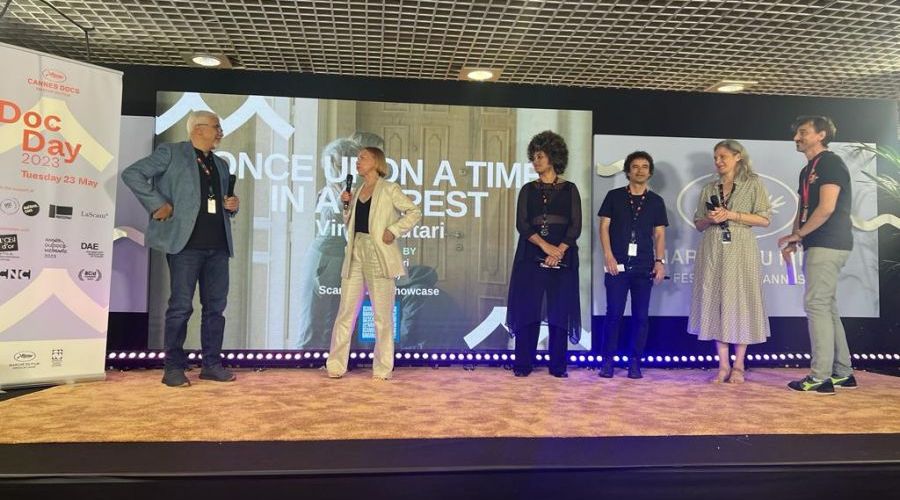 The Docs-in-Progress awards were handed out on May 23 at the end of the market's headline Doc Day.
The Al Jazeera Documentary Award, picked among 32 pitching projects, which includes a minimum co-production contribution by Al Jazeera Documentary of $15,000, went to "Once Upon a Time in a Forest", directed and produced by Virpi Suutari.
Described as a morality play and a love story between the young generation and the Finnish forest, the doc follows 22-year-old Ida, who leads a movement fighting to defend one of the last coniferous forest areas in Europe.
Awarding the prize, Al Jazeera Documentary Channel's Adel Ksiksi and Mehdi Bekkar commended a "call-to-action project by a brave young generation for its compelling storytelling and visually stunning cinematography; it engages the audience on an emotional level, stirring empathy, and inspiring a sense of wonder and respect for the natural world."
On 21st of May, Adel Ksiksi, representative of A Jazeera Documentary Channel and Head of AJD industry Days @AJB DOC held a workshop entitled "How to Work with Al Jazeera" for authors, producers and production companies who would like to cooperate and present their work to Al Jazeera. The event went well, and many important questions regarding the topic were answered.
Two projects from AJD Industry Days@AJB DOC 2022 were selected and invited to attend Spotlighted Projects, a selection of projects at various stages of advancement, looking for partners and decisive support.
DO YOU LOVE ME? by Lana Daher, prod. by Jasper Mielke – Wood Water Films (Germany, Lebanon)
LET'S PLAY SOLDIERS by Mariam Al-Dhubhani, prod. by Mohammed Al-Jaberi – Meem Square Film LLC (Yemen, Qatar, USA)
This is a result of Cannes Docs' visits to the most notable documentary festivals & markets from around the world to award the latest and most promising documentary film projects.
Film "The Mother of All Lies" (Kadib Abyad) by Asmae El Moudir, coproduced by Al Jazeera Documentary, was presented in official competition selection Un Certain Regard. It is a parallel section of the Cannes Film Festival that highlights bold and innovative films. The selected films reflect the diversity and creativity of world cinema, offering moviegoers and critics a unique cinematic experience.
Moroccan director Asmae el Moudir sets out to uncover why the only photograph she has of herself as a child is a picture of an unknown girl. In a bid to explore her past, the young woman creates a model of the Casablanca neighbourhood where she grew up and begins investigating her parents' and grandmother's pasts. Sifting back through her childhood, the filmmaker unravels Morocco's political and social history.
Attending various events Al Jazeera Documentary team gave number of advice in round table programs for documentary professionals.
Cannes Docs ran as part of the Marché du Film in Cannes from May 18 through May 23.